Hello everyone! We are going to arrange a workshop about the Fundamentals of WordPress. This is our third workshop. It's a series workshop. But, don't worry! We will start from the beginning of this part. You can understand all.
GET FREE ENTRY 
Registration Procedure:
Step 01: Invite at least 10 Facebook friends or LinkedIn connections to this event.
Step 02: Take a screenshot.
Step 03: Fill up the registration form and upload the screenshot there.
Event Links
What you'll learn from here?
We'll cover these topics:
-> Introduction of Cloudflare
-> Setup and configure Cloudflare
-> Setup Cloudflare SSL
-> Introduction of WordPress
-> Setup WordPress manually
-> Setup Database manually for WordPress
-> Some common error solving
-> WordPress Debugging
-> Recap from the
last workshop
: DNS Management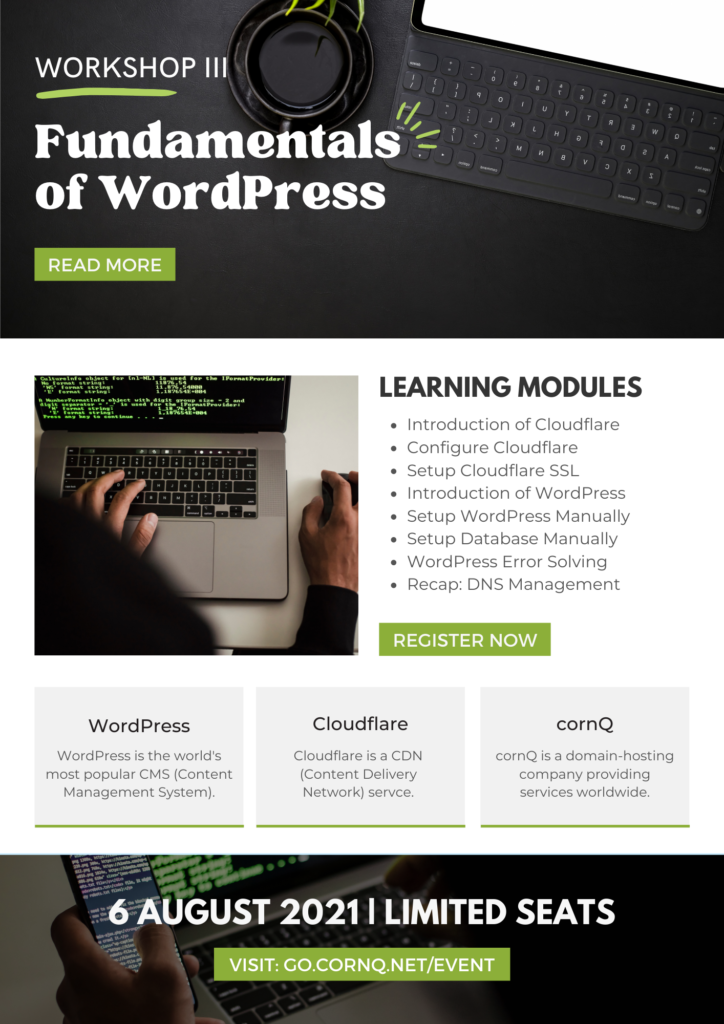 What you'll get from this workshop:
Knowledge about Cloudflare
Learn about how to setup WordPress & Database manually
Knowledge about WordPress error solving and debugging
A virtual certificate from cornQ
And so on!
Seats are limited. We'll follow the "FIFO" method!
Workshop partner of Fundamentals of WordPress
Meet our youth partner
Youth School of Health & Hygiene – YSHH
for this workshop! Youth School of Health & Hygiene (YSHH) is a nonprofit youth organization established in 2021, ensuring healthy lives and promoting well-being for all ages. YSHH focuses on Sustainable Development Goal 3: Good Health and Well-being.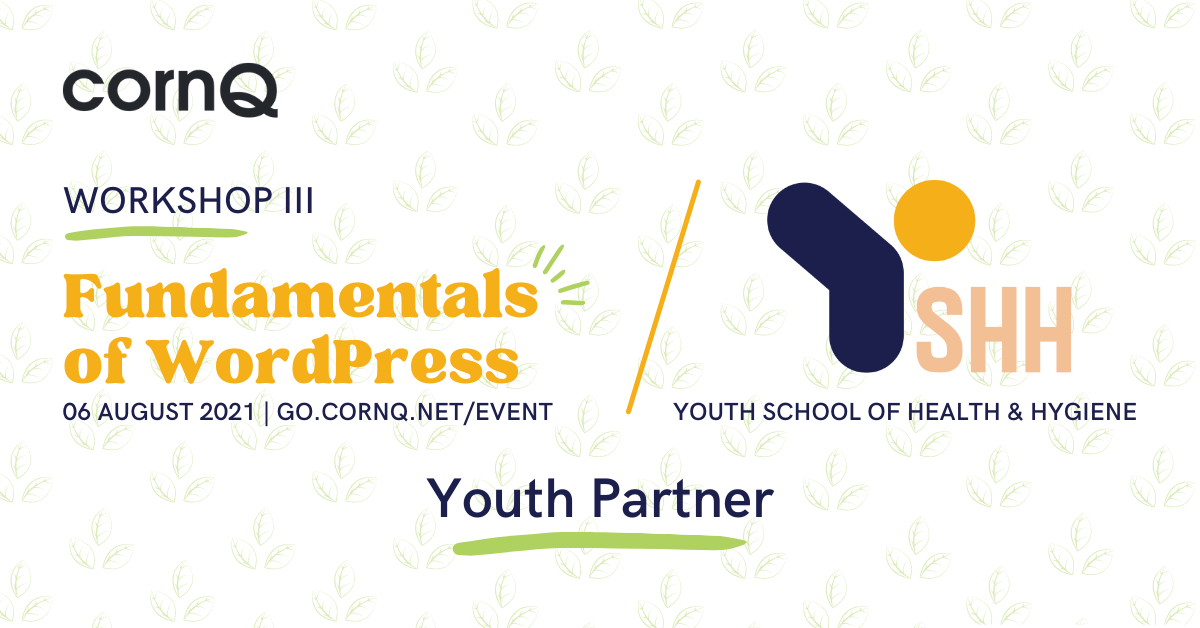 Our previous workshops
Find us on!